TEMPTU's co-owner and airbrush expert Samantha Mandor is back on QVC this week!
Catch Samantha prime time on QVC's "A Host of Beauty Favorites" with Jane Treacy on Thursday, April 11th at 10pm ET/ 7pm PT – she'll share with you her essential beauty tips and tricks on airbrush makeup. If you've been waiting for a great deal to start your airbrush beauty routine, you'd love QVC's amazing offer and Easy Payment option on TEMPTU's Forever Flawless 4-piece Airbrush Kit.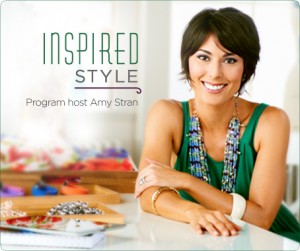 Tune in again for the 10pm PT April 11 / 1am ET April 12 show, "Inspired Style With Amy Stran". West Coasters, this is prime time for you! Samantha will swap five-minute beauty tips with host Amy Stran, who uses TEMPTU as part of her makeup routine. If you're on twitter, join the girl talk and share with us what inspires you by tagging @QVC and @AmyStranQVC. You can also use the hashtag #InspiredStyle, or leave a comment on Amy's Facebook wall.
We'll see you this week! Tune in, set your DVR, or watch the shows live at http://www.qvc.com/LiveShowDisplay.
Read Samantha's guest blog post on how to find joy and recharge for Spring on QVC's blog.